Burlington's only non-profit ballet - CELEBRATING 30+ YEARS!

Register NOW for Fall Ballet Classes ANY TIME or Call 289-635-2257
***** Classes begin Friday October 1, 2021 *****
Burlington School of Classical Ballet is home to the only NON-PROFIT BALLET organization in Burlington: BURLINGTON BALLET THEATRE.
The purpose of the organization is to bring the ARTS to the community through the involvement of our local children, teens and adults
to introduce as many as possible to experience the beauty and artistry of the world of Ballet.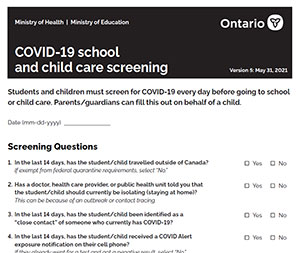 Students and children must screen for COVID-19 every day before going to school or child care.
Parents/guardians can fill this out on behalf of a child
Let us be the ones who guide you in this poetry of foot...